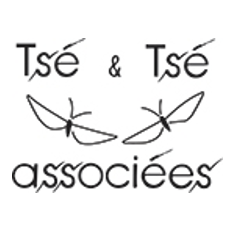 Tsé & Tsé associées is a French design company, one of the very rare ones to have remained independent from its launching in 1991. It was founded by two Parisian designers, Sigolène Prébois and Catherine Lévy. This world-famous enterprise has one shop in Paris, by the Louvre. The Tsé & Tsé team, composed of less than ten people, masters the design of objects from their conception to their production and distribution. Prototypes are created in their workshop in the Bastille area of Paris. Every object requires special research in finding the best quality manufacturers. Noble materials are used, according to traditional know-how, that favour quality and long life features for the objects. Because of this, lamps, dishes and furniture are made in small series, sometimes individually and rarely over 1000 items per year.
Every item is unique, and these differences are Tsé & Tsé's inimitable signature.
The two designers began creating objects for themselves, in order to savor every moment of everyday living. The sense of wonder with which they see everyday objects shines through all their creations. Some years later, most of their objects have become bestsellers and museum pieces, while remaining as fresh and delightful as ever. Their latest creations fit in with the others to form an expanding, most original universe.
April vases small/ classic

,

Around The Table

,

Brands & Designers

,

For Her

,

Gifts

,

Holiday gifts

,

Holiday Table

,

Home Accessories

,

In the middle of the table

,

Middle table décor

,

Multiform vases

,

Popup shop

,

Porcelain clip-on lights

,

TSE &TSE ASSOCIEES

,

Vases

,

Vases

₪

1,080

Designer:  Tsé & Tsé associées

April vase glorifies the beauty of flowers by isolating each one in a tube. Articulated with metal rings, the April Vase adapts its form to the flowers it displays and the support it is placed on, giving every person the pleasure of composing a beautiful flower arrangement.

The April Vase has a metallic structure with 21 interlocking glass tubes. You can also fragment the vase into distinct segments. Better still, if you're lucky enough to own several, you can stretch it out infinitely.

A few flowers is all it takes to adorn this signature vase