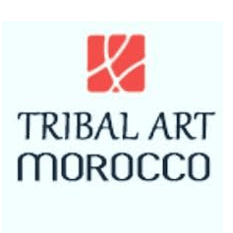 Jean-Yves Sevestre is a Berber rug collector since 1997. He developed during the years an expertise, sourcing items directly all over the High and the Middle Atlas mountains. visiting valley after valley, village after village, home after home in order to discover the best original pieces.
Since his arrival in Morocco, Jean Yves has been fascinated by the boucherouite and berber rugs and particularly the Azilal and Beni Ourain rugs;
He was so intrigued by the modernism expressed in this tribal art. The fluidity of the colours and the abstract design in these carpets could not but catch his attention and very soon he had begun to collect them and to hang them on the wall contributing to the notion of "painting rugs".
Within a few years, he had gathered an impressive collection and started to promote their sale for Tribal Art Morocco and Galerie Démesure!
₪

5,584

Designer:  Tribal Art-Galerie Démesure

Soft and Silky wool rug with black lozenges on a cream backgroundBeni Ouarin Berber Rugs are the most prestigious Moroccan rugs, made from the very finest wool. These rugs are luxurious and perfect for any sort of home design.

The thickness of the carpet gives them sufficient weight to stabilize it on the ground. Contrary to the finest rugs that bend easily and they must be constantly readjusted.