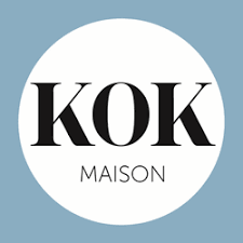 From the beginning and since 4 generations, KOK MAISON have always been passionate for natural fibers, weaving and traditional know-how. KOK MAISON likes to create furniture from rough and wild plants, enhancing traditional know-how and new technics.
KOK Maison is a family business since 1926 by Pierre Kok
In the 70s, his daughter Annie KROL and her husband Gérard, took over, modernize and internationalize the company.
Exotic rattan, which symbol is the famous "Emmanuelle" peacock chair, was very trendy.
Since 2004, Pierre KOK's granddaughter Tina LEDI, has been developing the company.
She designed herself a great part of the KOK Maison furniture and extended the range to synthetic rattan for outdoors, Lloyd loom weaving and recycled teak. Very concerned about environment and sustainable development, she is very careful about the material used in the collection and the manufacturers' social policies.
KOK MAISON renews traditional rattan codes and technics and enhance the great know-how of rattan craftsmen.
₪

2,224

Design by KOK MAISON

The Marcel sofa in rattan, is the ideal complement to the iconic Marcel rattan armchair, to form part of a conservatory suite that takes up little space. It can of course be used alone, and it will make sensation on your terrace or in your conservatory. Lightweight, robust and natural, the Marcel sofa in natural rattan is easy to move from one room to another, outside or inside. It has quite a high seat, can also be used as a bench and at the dining table.